Start Teaching Online, take

live classes

now!
Get Your Own Branded Coaching App now in

2 min!
Teaching App with Your

Name and Logo
Conduct and record live classes
Webinars, multiple classroom
Study materials and notes
Clear doubt, find students
Grow with Web app, website
Schedule reminders, assignments
Are you running a

School/Coaching/College/Tuition?
Launch your own

free branded coaching or teaching app

for students.
Teachers can add students by sharing a Classroom ID and start their live online teaching in just 2 minutes.
Sign up as Teacher and create your own named web app classroom now.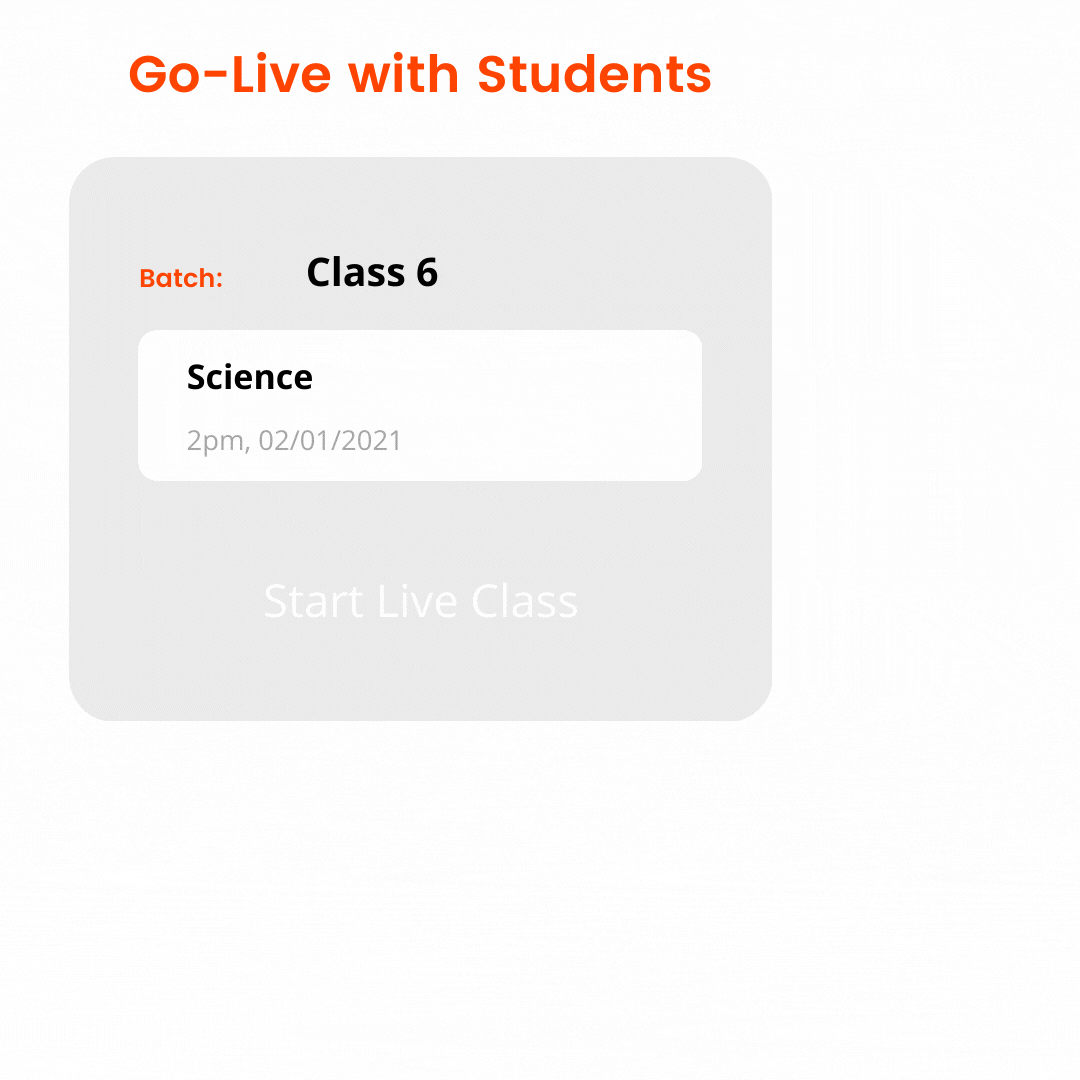 Live teaching with screen-share, chat lobby, screen recording option