Start Teaching Online, take

live classes

now!
Get Your Own Branded Coaching App now in

2 min!
Teaching App with Your

Name and Logo
Conduct and record live classes
Webinars, multiple classroom
Study materials and notes
Clear doubt, find students
Grow with Web app, website
Schedule reminders, assignments
Are you running a

School/Coaching/College/Tuition?
Launch your own

free branded coaching or teaching app

for students.
Teachers can add students by sharing a Classroom ID and start their live online teaching in just 2 minutes.
Sign up as Teacher and create your own named web app classroom now.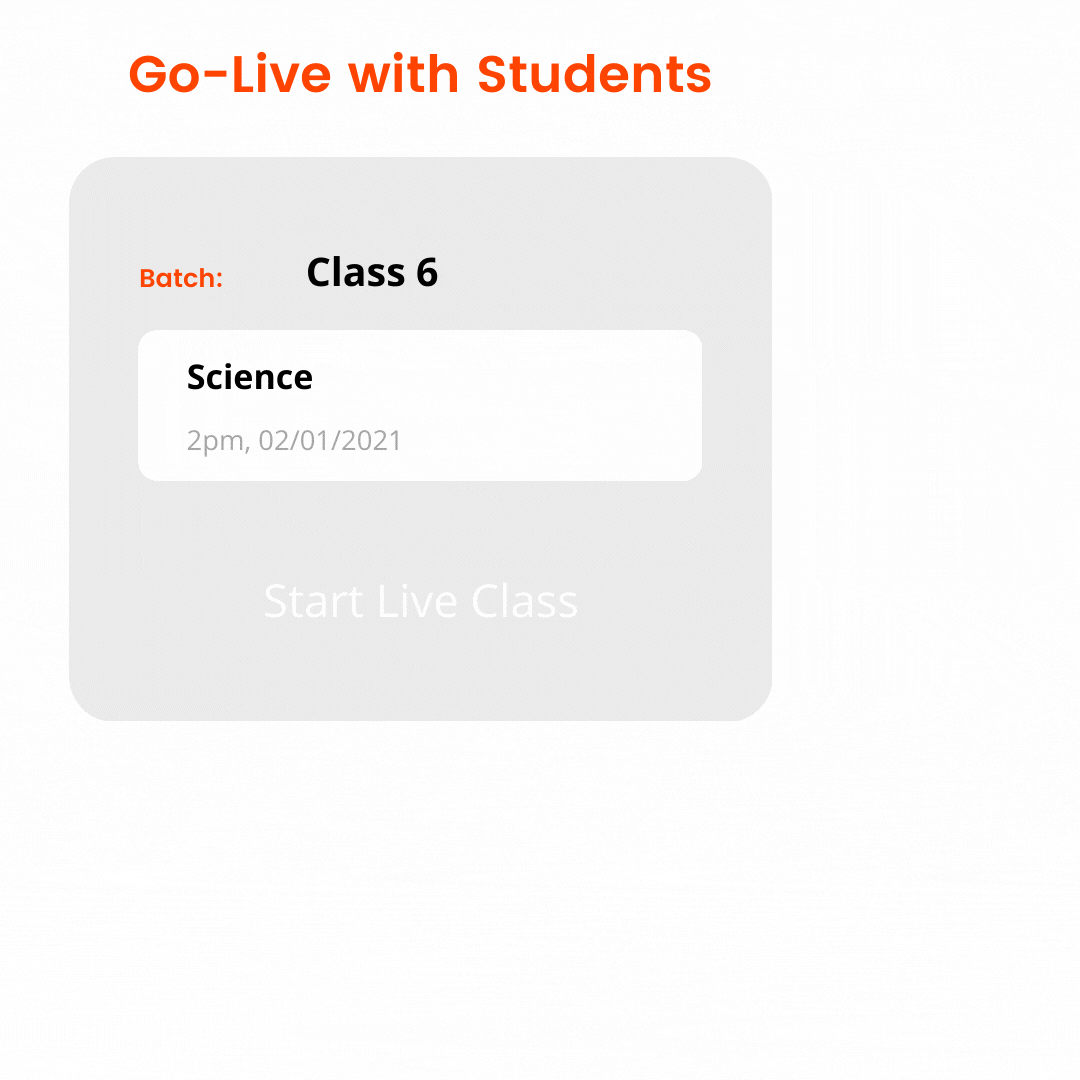 Live teaching with screen-share, chat lobby, screen recording option
Teacher App

, Trusted by Teachers
12000+ Teachers, 2500+ Institutions,

1 Million Students
Very Good Education Mobile App Development. Really appreciate the efforts of the team.
Bodhi AI is the only all-in-one free branded app for teachers, tutors and coaching institutes.
Take up your own free coaching app, no matter if you are a teacher from a coaching institute or teach in a school, you teach yoga or dance, you prepare students for various examinations or teach a particular subject. Launch your own free teaching app in 2 minutes with your own brand now. It includes features like live online classes, Upload recorded videos, take tests, notes sharing, current affairs update, Digital whiteboard, online tests, chats, announcements, timetable, attendance, fee management, digital cards.

It is an easy-to-use free white labelled mobile app for teachers to conduct unlimited live video classes. With Bodhi AI, teachers can teach live 24/7, anywhere and with any device (mobile/computer).

Bodhi AI is a free online teaching app that combines live online teaching, student class and coaching management. It helps teachers to conduct live classes from home and teach students across India.